Autumn; The time of harvest and gathering together
The early mornings are now darker and the temperature is dropping… but the leaves are turning vibrant shades of red, orange and yellow to remind us of how beautiful the autumn season is, despite the grey weather.
As we start to dust off our scarfs and thicker coats, our eating habits tend to turn to heartier, warming food to comfort us during the transition into the cooler months.
Across the country, farms and orchards are bustling with activity, with October being the prime time to harvest and gather crops before the harsh cold weather kicks in.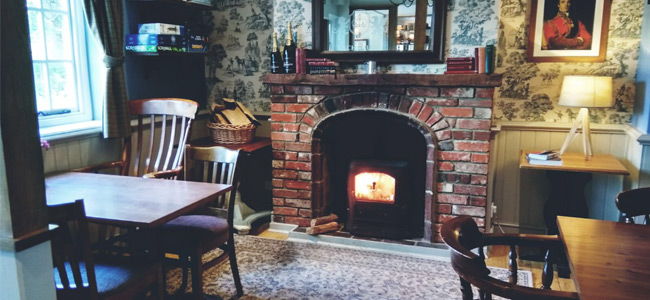 To mark the turn of the season, we're offering a fantastic Autumn Menu, created using the finest ingredients from our fantastic local suppliers.
Our experienced team of chefs have taken advantage of the delicious seasonal flavours and produce the local area has to offer, to create a tasty new autumn and gluten free menu, we know our customers will love.
When we asked our Pub Manager, Ben, what his favourite dish from the new autumn menu is, this is what he had to say…
"My favourite dish is the Furney Copse Farm pork and red onion marmalade sausages with creamy mash potato, savoy cabbage and our Head Chef, Marcin's homemade gravy. With Furney Copse Farm being only a mile from the pub, you cannot get more local than that!"
Furney Copse Farm grows and rears organic produce for the local community. They pride themselves on letting their livestock roam free to graze, and avoid all antibiotics and chemicals. At The Exchequer, we believe that using fresh ingredients that have travelled little distance from field to kitchen, helps make our food taste great, which is why we have a close relationship with Furney Copse Farm to ensure we offer high quality choices of beef, pork, poultry and more.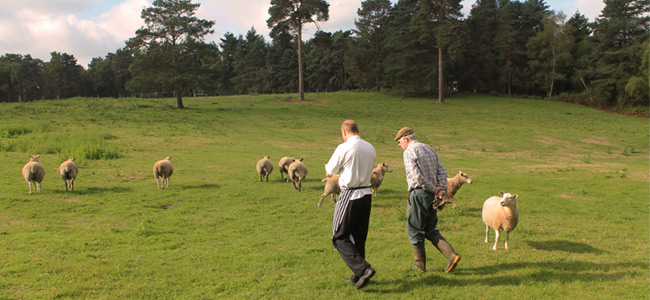 We also asked Deputy Manager, Viki about her favourite dish. She replied saying that as she is a vegetarian, she struggles to choose between the pesto and potato gnocchi and the whole roasted red pepper.
"Both are really tasty dishes, but the gnocchi just about edges it for me. I love the balance of flavours from the pesto, spinach and pine nuts, it's so delicious!"
Alongside our Autumn Menu we also offer our ever-popular specials board with seasonal dishes, a Midweek Set Menu and our famous 'Build a Burger' menu (available on Mondays).
Our Head Chef, Marcin, is particularly proud of the dishes offered on our specials board.
"I love the freedom of our specials and having the chance to be creative with the local produce I can get my hands on. At the moment I like the autumn season game, so breast of pheasant with dauphinoise potato and a wild mushroom sauce is probably my favourite currently."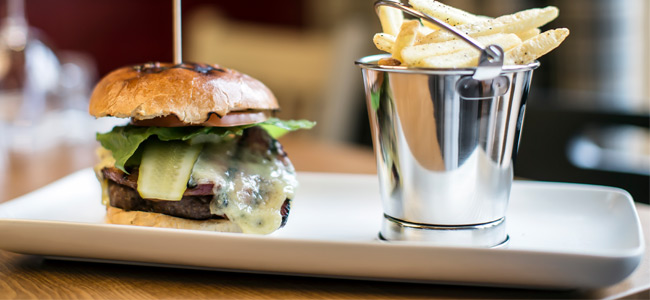 There's always room for dessert… and that's a good job as we have a variety of sweet treats to tempt you with.
What takes your fancy? Dark chocolate and sultana bread & butter pudding or maybe our local cheese selection with real ale chutney, grapes and biscuits, for those of you with less of a sweet tooth.
We also offer incredibly yummy gluten free options including pear crème brûlée , to ensure everyone at your table can enjoy their guilty pleasures.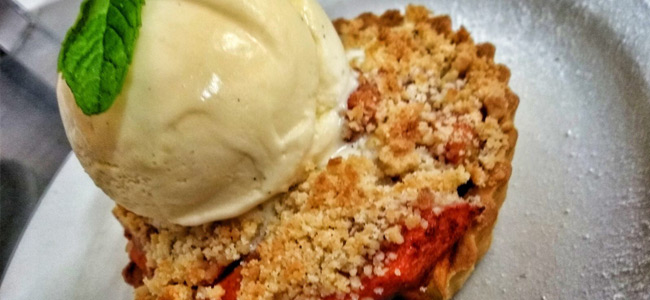 Don't forget, as well as our new menu, we also have plenty of offers throughout the week, including our Midweek Menu, Burger Night and Gin Wednesday's.