Join us Saturday 16th July 2016
This weekend we are hosting a BBQ to celebrate Hampshire Fare Food Festival – A month long celebration of all things local. We have long supported local producers and pride ourselves on waving the flag for the local community. At present, we partner with a number of Hampshire based producers such as Ambrose Sausages, Alf Turner Butchers and The Cold Pressed Oil Company, all of which you can come and sample on our Best of Hampshire Sharing Board pictured below.
Other delights include diablo salami with chili and fennel, homemade chicken liver paté (a favourite of head chef Marcin), rare Hampshire striploin and black pudding scotch eggs. The sharing boards have been a popular choice for those wishing to enjoy a local feast with friends and our chef's are immensely grateful for the feedback you lot have given. To book a table and sample the Best of Hampshire sharing board, scroll down to the online booking form.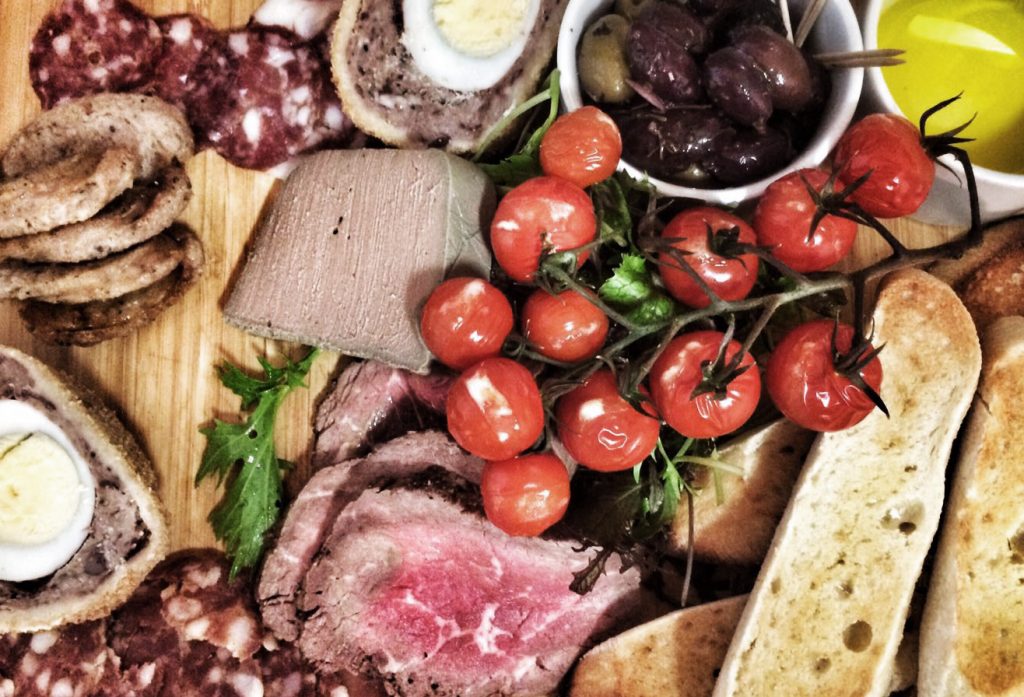 The Hampshire Fare organisation have been working with farmers and producers across the county for over 25 years and are passionate about local manufacturing. Their Food Festival has been set up to raise awareness of the wonderful Hampshire based suppliers and connect them with new consumers to help build a sustainable future for local farming.
At present, Hampshire Fare has over 250 members from wine makers and brewers such as Hogs Back Brewery in Farnham, to pig farmers and independent retailers to strengthen the community. Last year the festival attracted 185,000 visitors with over 80 events being held countywide.
This weekend we will be cooking up a whole load of locally sourced foods on the BBQ, pouring some local drinks at the bar and we have even organised some live music for you to enjoy! Preforming on the patio we have Lucina, Not Quite Kenny and Don't Fret to get you in the spirit of things. Come down for an afternoon of food, fun and festivities in celebration of all things Hampshire.
Join us on Saturday 16th 12 – 6 pm