We are so proud to have such a strong and coordinated team here at The Exchequer, Crookham. Our pub manager, Ben, does a great job of motivating and coordinating the team during those busy shifts and our kitchen staff produce consistently great dishes using the freshest, local ingredients available (our pork and black pudding sausages come from Furney Copse Farm, just a few minutes down the road; you can't get much more local than that!).
We wanted to introduce you to our team, after all, it's the people that make the pub and we are proud of all the hard work they do, day in and day out, to ensure all customers receive the high standards of service you can expect from a Red Mist pub.
Our front of house team do a fantastic job of maintaining and building the pub's reputation, and ensuring our customers are satisfied. Let's not forget to mention the dedicated kitchen team, lead with confidence by our Head Chef Marcin, who's food has awarded us with a great reputation!  Take a look at Marcin's Winter Menu.
We wanted you to get to know our team.
We asked our team what they enjoy doing with their time off, who they would spend it with and what their favourite dish is from Marcin's Winter Menu:
Aleksandra
I like watching action movies, going for walks by the canal, solving crosswords and cooking for my husband. I love listening to music and always have something on!
My favourite dish from our Winter Menu is the Hampshire steak, Red Mist Ale and mushroom pie. Its all my favourite flavours in one delicious pastry casing!
Erik
I am a car enthusiast and love everything about cars and motorsports (I draw sports cars and have sold many pieces worldwide). I also like to travel or just go outdoors for a long walk when it's nice and sunny!
My favourite dish is most definitely the Hampshire sirloin steak with peppercorn sauce and chunky chips.
Vickie
I like to make the most of my free time; wake up early, go to the gym and later in the day cook something delicious!  I am busy organising my wedding with Erik; there's a lot to do although it's very, very exciting!
My favourite dish has is the aubergine and ratatouille stack with the rosti potato; I love the classic combination of flavours with the aubergine and tomato!
Ben
I like to relax by taking walks by the river with my fiancé and our dog. I also love to try new things; a new pub, new food or an exciting new drink I've not tried before. I also enjoy (or more recently endure) watching Ipswich Town FC whenever I get the chance!
My favourite dish would have to be the Furney Copse Farm sausage and mash!
Sylwester
My hobby is everything surrounding cars and photography. In my free time I like to go for long walks with my camera and take pictures of nature, I also enjoy upgrading parts on my car.
My favourite dish from the Winter Menu is the Hampshire sirloin steak; it is the best steak I have ever had!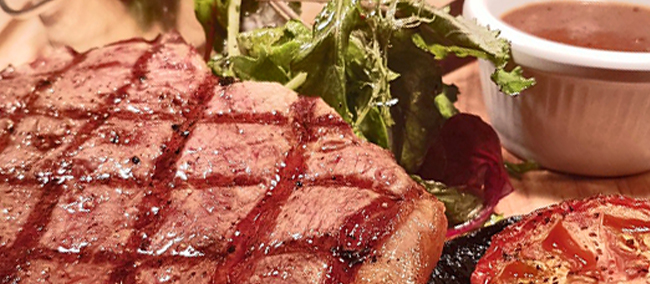 Marcin
I love to spend my free time with my family; going to the playground with my 2 young daughters or to a swimming pool and have fun there.
My favourite dish from the Winter Menu is the confit of duck leg, which is currently on our specials board. It's meltingly tender, moist and full of flavour from the garlic and fresh herbs!
Join us for a delicious meal or a tipple sometime! From British sparkling wines to locally distilled gins, we are sure you will find a delicious locally-produced treat here at The Exchequer.
Take a look at our menus.