As part of a family that is passionate about the authentic pub experience, we believe that being part of the local community is key to achieving this.
That's why we like to support the local community; helping to promote and support local events, fundraising for local charities and building relationships with fellow groups, teams and businesses in the area…
Upcoming Local Events
If you are hosting a local event and would like us to list it on our website, please get in touch with us at manager@exchequercrookham.co.uk.
---

BRAND NEW Hart Leisure Centre
We love to see new developments and attractions for the local community and the brand new multi-million pound Hart Leisure Centre has certainly drawn a lot of attention and excitement. Did you know that our local leisure centre offers a multitude of activities to keep the local community active, including a 130-station gym featuring TRX, Powerplate and Watt Bike equipment; Three swimming pools, a climbing wall, 4 group exercise studios and 6 football pitches (including 2 junior FA grass pitches, a full-size artificial pitch and 4 3G pitches for 5-a-side games). If you haven't visited yet, it's worth checking it out.
---
Local Charity
Hampshire and Isle of Wight Air Ambulance have run a fantastic service since beginning operations in 2007 and undergoes 730 missions annually, many of them life-saving. We want to help keep this great cause alive so please enjoy a pint of Red Mist Ale and feel good knowing that every sip is going towards a noble and community-driven cause.
We are proud supporters of Hampshire and Isle of Wight Air Ambulance (HIOWAA) and have pledged to raise £10,000 as a Gold Corporate Sponsor through a number of initiatives…
Red Mist Ale
As part of our commitment to HIOWAA we will donate 20p from every pint of Red Mist Ale poured here at The Royal Exchange and urge you to donate any small change in the charity pots on the bar.
Kids Meals
We donate 50p of every kid's meal sold to HIOWAA so not only are your little ones enjoying a tasty bite to eat, but they're doing their bit for this wonderful charity as well!
Monthly Networking
We also host our monthly networking event (more on that in later) in aid of HIOWAA and encourage all attendees to donate on arrival before tucking into the complimentary bacon sandwiches and sharing ideas with other local businesses.
Annual Charity Challenge
In July, a team of staff, suppliers and friends took on the 3 highest peaks of Scotland, England in Wales and have raised over £12,000 for HIOWAA and another local charity, Rainbow Trust Children's Charity! Read more about this year's charity challenge on our blog.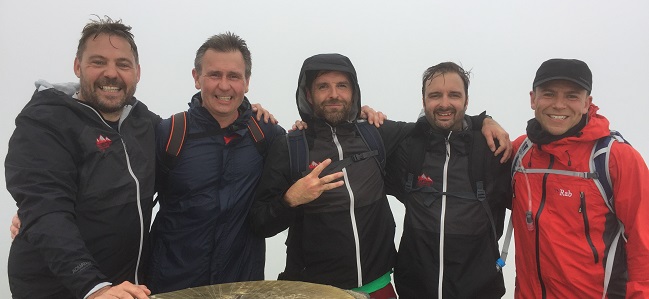 Read more about Hampshire and Isle of Wight Air Ambulance
---
Local Food and Drink
We are dedicated to sourcing from British farmers and producers and using only sustainable ingredients, so we work hard to build great working relationships with our suppliers, from the gin in our perfect G&Ts to the perfectly cooked steak on your plate, to the oil in your salad and the ice cream to satisfy your sweet tooth.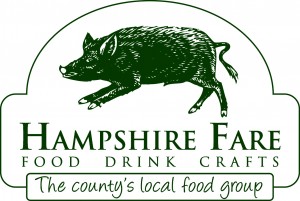 We are also proud members of Hampshire Fare, further championing local ingredients and working together with the county to promote local ingredients and fantastic talent this county has to offer.