With just a few weeks left until the big day, the stress levels are starting to peak as the realisation dawns on us as to how much there is still left to do. It's all too easy to get caught up in the marketing pizazz that this festive season brings with it, sometimes it's worth remembering that it's about your presence on the day, not the number of presents you can afford.  Make the most of getting your favourite people together and make special memories that you will look back on in years to come – remember, your kids won't always recall each and every gift you bought them, but they will remember the atmosphere and the people who helped create the memories made.
So, to help you keep the stress firmly at bay, our team at The Exchequer have come up with our top hacks for keeping your stress levels at bay this festive season, that will hopefully allow you to enjoy Christmas too.
---
Advance festive preparation hacks
Create 'Secret Santa' giving between the family
When you have the extended family over at Christmas, the cost can escalate when buying gifts for everyone. Instead, arrange a suitable, slightly higher gift budget, amongst the family and put everyone's names in the hat for a lucky dip exercise. That way, everyone gets one generous gift that is far likely to be something that they really want, rather than just another pair of comical socks or book voucher.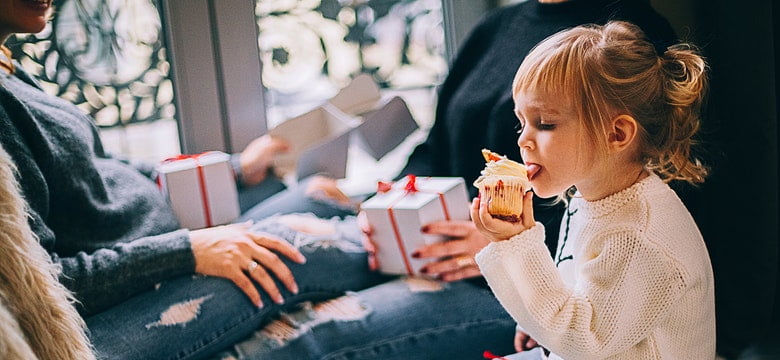 Time the purchase of your festive drinks
If you're hosting a lot this Christmas, you can save yourself a few pennies by timing your drink orders carefully. Sign up to newsletters with wine merchants or supermarkets to be alerted to discounted offers of your favourite tipple. The season is filled with discounts and offers, especially when buying 6 or more bottles.  As a guide, try to stick to one or two favourite wines and buy in bulk. This way you won't have to switch flavours mid-way through a party and, hopefully, won't run out. Store these somewhere secure and cool, such as an outbuilding, garage or shed until required.  Set up a Google Alert for offers of your favourite tipple, it takes seconds and will alert you to any new offers.
Plan your Christmas menu in advance
This not only puts you in a good place, as its a job that's done and dusted but it also gives you time to plan ahead; time to account for all guests, including kids, and ensuring there is something on the menu that everyone will enjoy – if in doubt it allows time to check out new recipes and Pinterest festive food suggestions.  Keep an eye out for key ingredients on special offer during your weekly food shops that you will need for the menu, or just add an item or two into the trolley each week (to avoid a dizzy spell at the check-out if doing one big festive shop!).
Top Tip: Do just check that each guest hasn't got any new dietary requirements or allergies, with the rise in veganism and intolerances, you can no longer assume.  This will save you buckets of stress and avoids any embarrassment on the day.  Remember if you have any guests who are gluten-free or celiac, to check your gravy and stock cubes, use cornflour instead of wheat flour to thicken sauces and that your pigs (in blankets) are of the GF variety. If dairy-free, make sure to have milk and butter alternatives so that you can still all eat the same foods. 
Prep the Christmas lunch weeks ahead
There are a number of food items that you can prep, weeks in advance, and freeze. This will not only reduce the pressure on the day but allows you time to share in the present opening or an enjoyable brunch (with bucks fizz of course) without having to clock-watch.  Do have a tidy up and clear out of your fridge freezer in advance to make way for incoming new foods.  Here are just a few ideas of items to cook and freeze, in advance of the big day:
Soup – Makes a great festive starter, that everyone enjoys, and can be made weeks ahead.  As this will be going in the freezer, don't add any milk or cream as this can cause a grainy texture once defrosted, add on Christmas morning instead, alongside fresh herbs and croutons to serve.
Roast Potatoes – Parboil your potatoes, drain and leave to steam until dry.  This will ensure they have rough/fluffy edges and that minimal moisture will be left behind. Season the potatoes and coat them in your chosen fat and semolina* (optional). Then place on a lined baking tray, ensuring they are not touching one another, and place in the freezer. After a few hours, take out and place in good quality food bags, label and return to the freezer.  On the day, place in a pre-heated oven. There's no need to add any further oils, as this has already been added and oven cook for 40-50 minutes.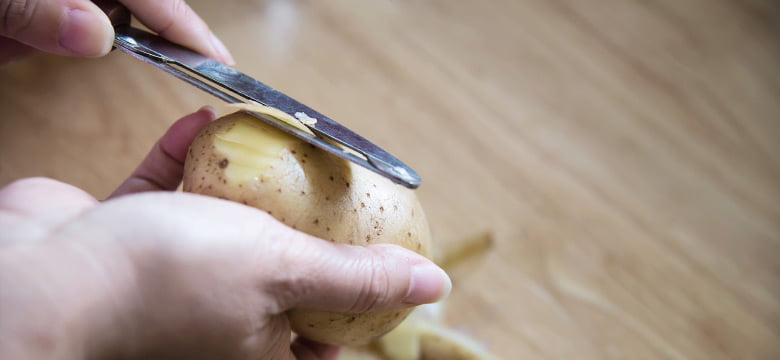 Stuffing – Make your stuffing as normal. Depending on how you like to serve your stuffing i.e. balls, loaf etc, prepare accordingly. To make a loaf, for example, place the stuffing in a greased and lined loaf tin, cover tightly with tin foil and freeze. You can choose to cook from frozen or defrost, ready for cooking on Christmas day.
Gravy – When you're cooking the Sunday roast in the weeks leading up to Christmas, use up the chicken carcass to make a stock and freeze it. Then on Christmas Eve, defrost. On the big day, add the prepared gravy to the turkey baking tray with the rest of the turkey juices (once the bird has been cooked and removed) and bring to the boil over the hob, scraping up all the sticky bits from the base. To spruce it up, try adding some cranberry sauce to balance out the flavours before straining/ sieving to remove any lumps.
Brownies – Prepare for the unexpected and ensure to have a batch of something sweet in the freezer that you can bring to the table should any unexpected guests arrive.  These can be defrosted in the microwave if you have zero advance warning or brought out the night before to defrost overnight.
*be aware, semolina contains gluten
Hosting party hacks
Get creative with your decor
When it comes to dressing the house for your party, don't stress. Allow the Christmas tree to be your focal point and use little craft hacks here and there to give the festive theme, without breaking the bank. Use candy canes to create a card stand for place settings (tie two together at an angle) and fill jars and vases to create a red and white striped vision (add sprigs of greenery and berries too) to make gorgeous table centres. Wrap sprigs of fresh rosemary with twine to place settings or tie to folded napkins. Use chalkboards to leave festive messages around the room for your friends. Tie a name label with twine to a festive bauble and use as a place setting. Glue googly eyes and a red pom-pom nose to the kids drinking glasses to re-create Rudolph (use old jam jars for a vintage look). Set the kid's eating area with a roll of brown parcel paper and provide crayons for them to draw on. Use miniature festive stockings as cutlery holders.
Delegate out hosting tasks
When entertaining, don't hold on to all the pressures and jobs, delegate the tasks out to the household – this is your party to enjoy too!  Whether it's being in charge of festive tunes, topping up drinks or keeping the kids entertained – ensuring the responsibilities are delegated between the family (or close friends) will allow everyone to relax and enjoy the party to its fullest, and make everyone feel part of the experience.
Keep the drink stations simple
When hosting your festive parties – Make sure your wine fridge is stocked, and you are able to re-fill quickly and easily and that you pre-select a couple of alternative drinks to keep the glasses full. Make use of your slow cooker and warm the mulled wine in it throughout the night and choose one or two simple cocktails, which can be pre-batched in advance to save you time and effort on the night.  Don't forget the drivers or non-drinkers, a delicious blood orange punch, a homemade cordial or a mulled apple juice will definitely make them feel special!
Keep the food simple too
There's no point hosting a party if you're going to be stuck behind the oven/ in the kitchen all night. Whether hosting a drinks party or a dinner party, your guests will need feeding and the key is to keep it simple. Choose a one-pot dish that can be made in bulk, in advance, and then build around it with buffet-style food choices that people can self-serve – again, either at the table or to pass around as canapes.  Your guests may want to help and support you by bringing a dish to complement your food choices – don't offend and decline, accept any help offered with open arms!
Clean up before bed
There's nothing more painful on a hangover, then to come down to a war-zone from the night before.  Do your best to tidy up at the end of the night, or as you go, ensuring to load the dishwasher, empty the bins and wash up, dry and put away before you go to bed. Use the time wisely and drink water whilst doing so to dilute the anticipated hangover!  The next morning, finish off by hoovering and any last bits over a strong coffee. Alternatively, if you know it's going to be messy or just because you can afford to, plan ahead and book a professional cleaner to come in and do it for you. For best results, head out for lunch here at The Exchequer (we make great coffee or hair of the dog!) and leave them to it…. then come home to a perfectly clean home and wonderful memories from the night before.
Most importantly, remember not to stress about the small things, in the grand scheme of things, your family and guests want to spend time with you in a relaxed and happy setting (not to witness a crazed, frizzy mess who's lost the ability to smile or laugh). Take pictures to remember the special time when you have your favourite people all in the room together, to cherish, in years to come.  On behalf of the whole team here at The Exchequer, wishing you a relaxed and happy Christmas and prosperous New Year.